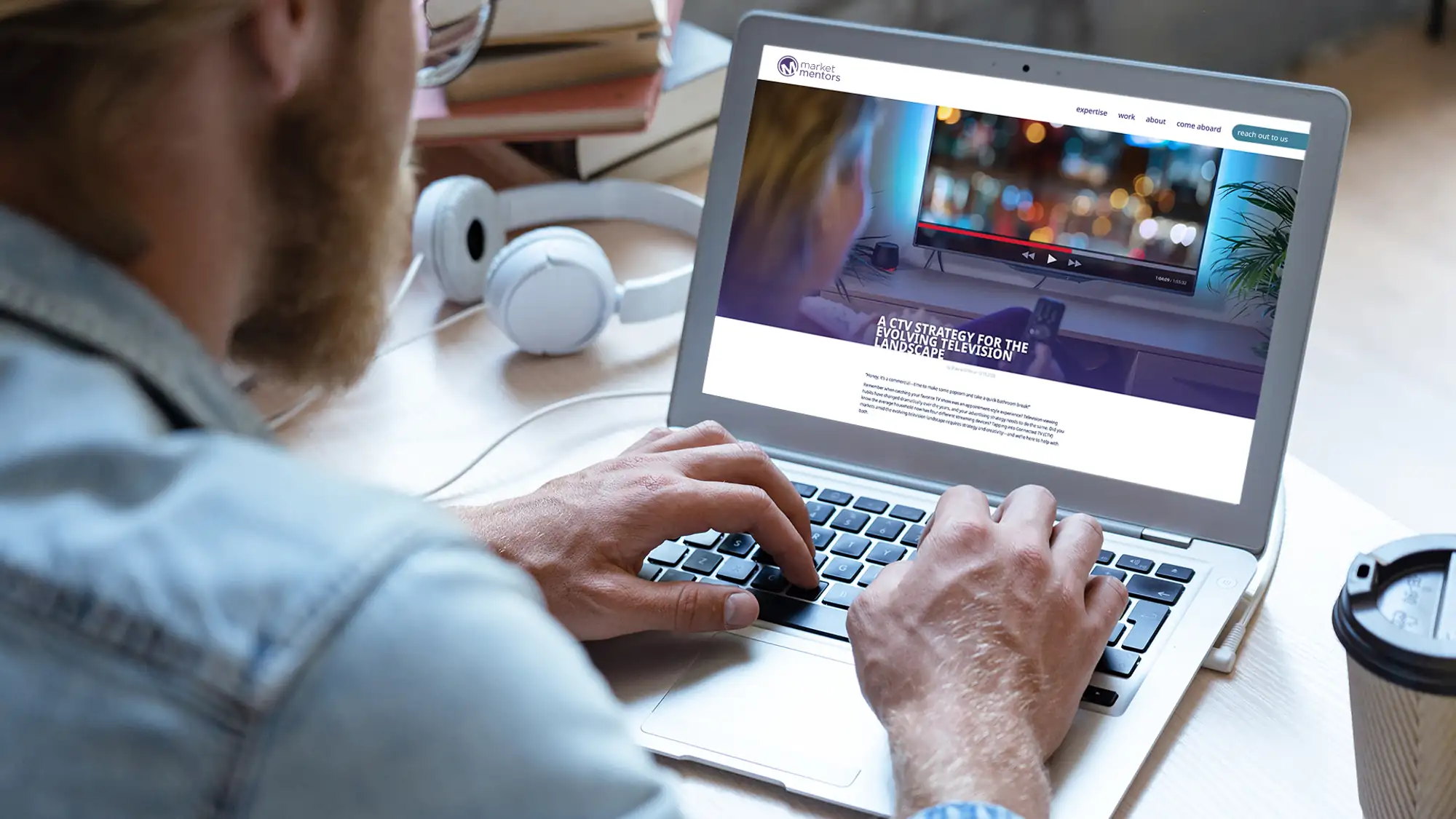 On Our MMinds
Published
A CTV Strategy for the Evolving Television Landscape
Television-viewing methods have evolved over the years, and your advertising strategy needs to keep up.
Are You Going Over the Top with Your Advertising?
As the methods for media consumption evolve, we can make sure you're responding by going over the top with a balanced approach to your advertising.
Programmatic Ad Buying: More Than Meets the AI
Using real time bidding, programmatic ad buying leverages AI and more to automate digital ad buying. Learn how we can put it to work for you.
The Power of Repetition: Frequency Counts in Media Buying
An effective advertising plan finds the sweet spot when it comes to frequency and reach.
Media Buying: Go Over the Top to Maximize Your ROI
OTT (over the top or streaming media) is arguably the up-and-comer in your media mix. In this Forbes Agency Council article, Michelle lays out what you need to know when slicing your media buying pie. 
Traditional vs Digital Media Buying
Traditional vs digital media buying reach different audiences, have different goals, and require media buyers with different skillsets. We explain the differences and what to look for.
Media Buying: It Pays to Partner with Power
Even for the business savvy, media buying can be a complex undertaking; that's why the most successful organizations leave it to professionals. As not all pros are the same, your single most important strategy is to partner with the right regional experts.
The Political Window (and How to Work It)
Election season dramatically increases demand for advertising airtime. It's called the "political window"—and now is the time to secure the best view.